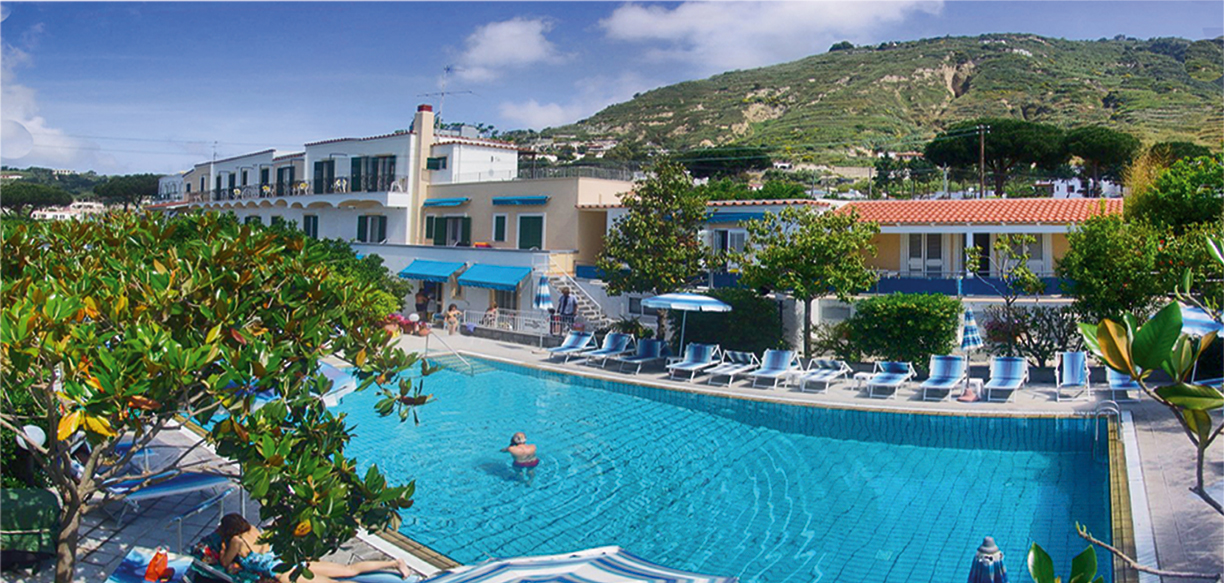 Hotel Villa Three Sisters is waiting for you to live a dream holiday in a magical place.
We will be delighted to offer you
the kitchen Ischia made with fresh and genuine ingredients that have grown on the island of Ischia
the fruit of the season, the bread, the eggs, the fishes that are all of them at kilometer Zero.
the Ischia wine produced from autochthonous Vineyards and winners of prizes in several oenological events.
the thermal waters of the swimming pool and whirlpool bath for your wellbeing and complete relaxation and lots of other great surprises.
Moreover our structure has an agreement with the nearby beach of Cavagrado that you can easily reach on foot via a country lane.
The whole hotel is also covered by free wireless connection